Lukas Swidler, Executive Director & MTBX Coach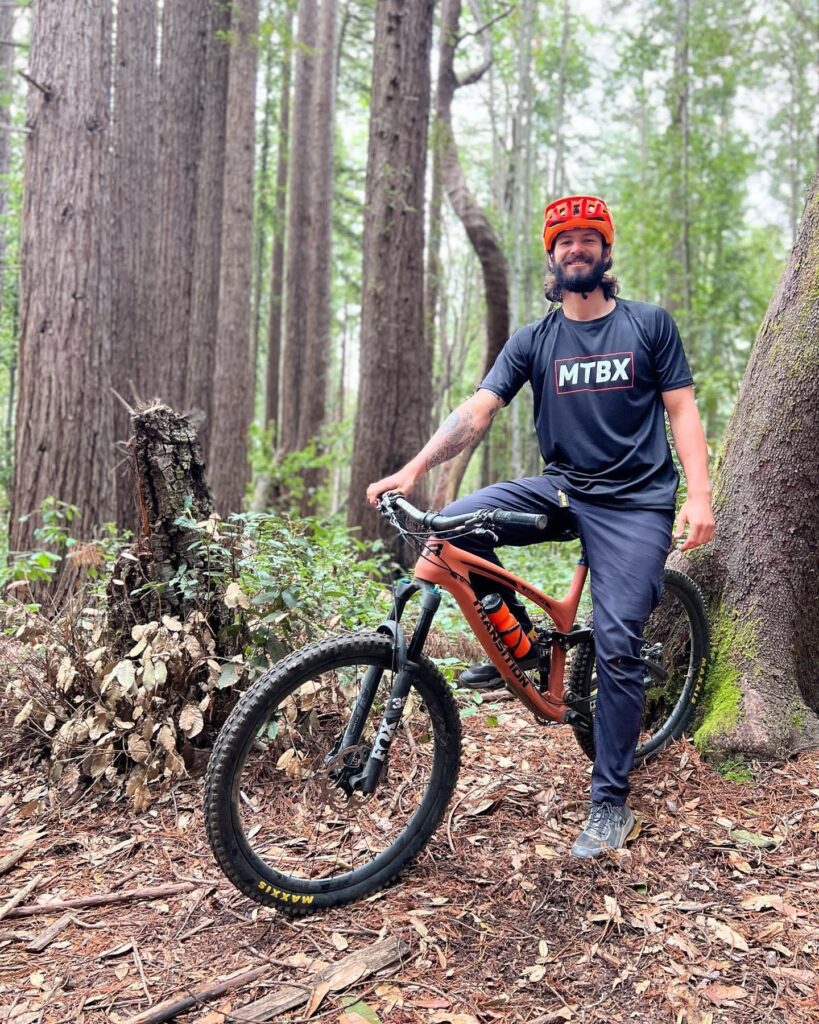 Lukas T. Swidler is an expert mountain biker, coach, outdoor enthusiast and all round athlete. He earned his Bachelors Degree in Interdisciplinary Studies at California Lutheran University with an emphasis in education, exercise science and philosophy in May 2020. He has over 200 hours of classroom instruction in public and charter schools in California for children of grade school and middle school ages, including teaching in physical education classes.
Lukas was an active athlete at Prospect High School in Saratoga, CA. His sports career there included 4 years of the Varsity basketball,  two years on AAU traveling basketball teams and two years on the Volleyball team. Lukas was on the Track & Field team for two years where he placed in multiple events including pole vaulting.  He was proud to be named "Athlete of the Year" for Prospect High School for two consecutive years in a row.  Lukas continued with his sports career and played two years of NCAA college basketball for Cal Lutheran. 
Lukas is passionate about connecting riders to the outdoor experience and says:
"Every child benefits physically, mentally and emotionally from building new riding skills and confidence outdoors. 
This experience translates into all areas of their lives, including academic achievement!"
His philosophy is to encourage each rider to reach their goals and grow in their potential, within their ability range.  As importantly, Lukas strives to help all riders enjoy the camaraderie and FUN of being on the best mountain biking trails in the Bay Area!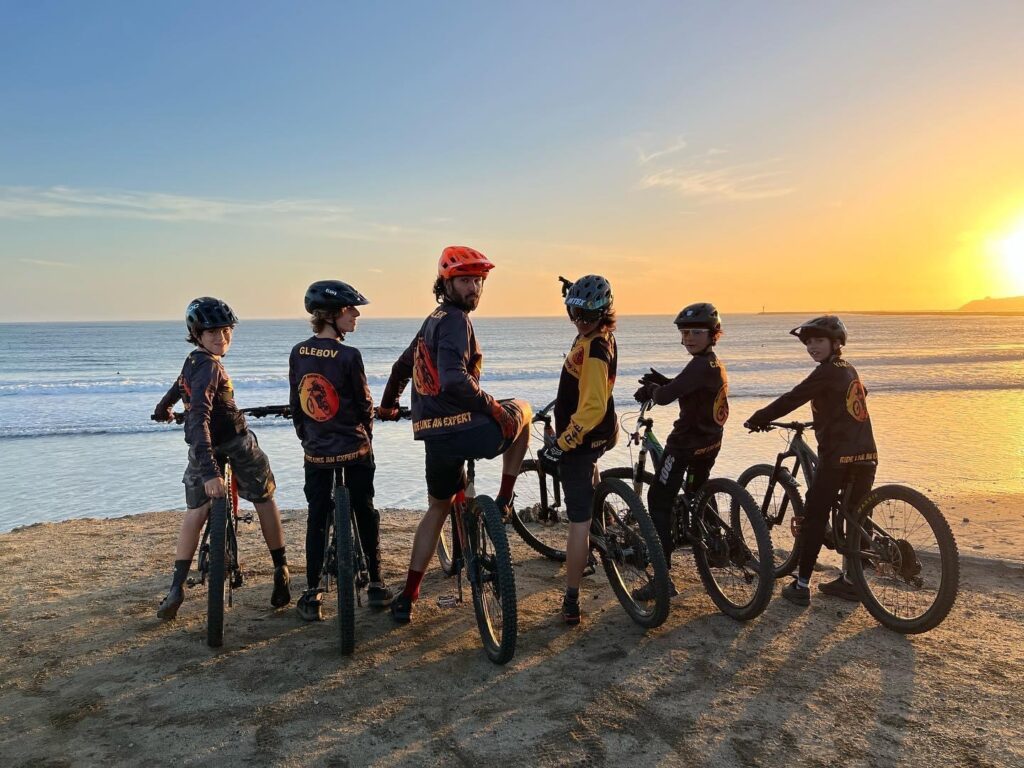 About Coach Lukas And His Mountain Biking Expertise
Lukas has been teaching mountain biking to children and teens of all abilities for over five years.  He worked as the Director of the Palo Alto location for Kids DoJo, a non-profit organization providing mountain biking camps for beginner to intermediate level to riders throughout the Bay area and Santa Cruz.  Prior this this Lukas worked as a Camp Counselor for Avid4Adventure for three years.  During his later college years, he worked part time at Mamba Sports Academy in Thousand Oaks, CA.  Lukas has taught outdoor sports and mountain biking in beautiful outdoor settings to hundreds of children, from a variety of backgrounds and mixed skill sets.  He has taught and supervised children of various ages in mountain biking, kayaking, paddle boarding, rock climbing, outdoor education and enrichment programs, outdoor safety skills and camping basics.
Lukas is holds active certifications and is trained in CPR, First Aid and Wilderness Aid and has a California commercial driver's license.  MTBX is fully insured as a business and follows safety and risk management guidelines.
What Satisfied Parents Say About Lukas
Read more testimonials about Coach Lukas and MTBX!
"I booked multiple packages with MTBX and it's always money well spent!  My kid enjoys exploring new places, getting out in nature and improving his skills and fitness. He loves riding with Coach Lukas!  From a parent perspective, Lukas is a consummate professional – communicative, prompt, trustworthy, etc.  My kid looks forward to his rides and comes home with a huge smile on his face.  Since he started mountain biking regularly, he is more confident, centered cooperative and is even doing better in school.  I cannot recommend MTBX more highly!"  (Parent, San Carlos)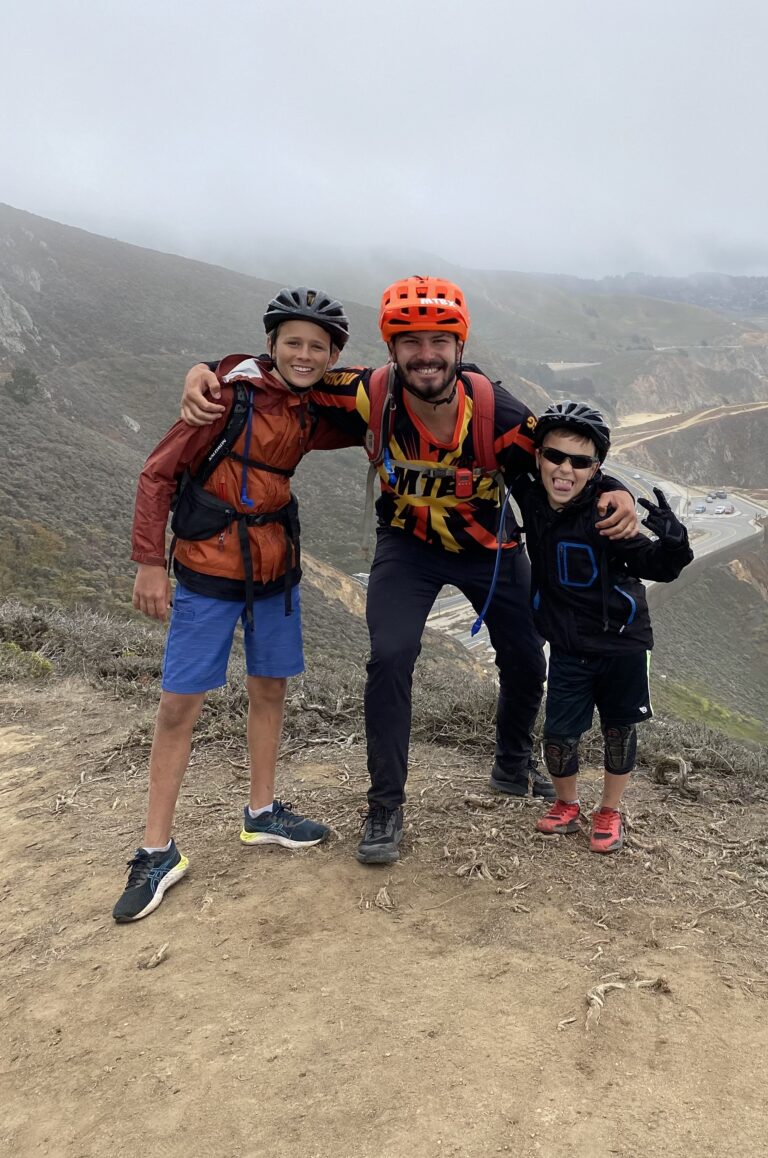 Lukas enjoys working with children from diversified backgrounds.  He has traveled extensively and internationally to many countries including Mexico, Guatemala, Belize, Costa Rica, Jamaica Israel, Hong Kong, the Philippines, Thailand and Vietnam.
During his senior year of college in 2019, Lukas lived and experienced a semester abroad while he studied in Asia at Hong Kong Baptist University.
During his time abroad in Asia, Lulas participated as a live-in volunteer at the children's orphanage at Rehoboth Sampaloc Ministries in the Philippines. 
In addition to being the Director for MTBX and the Race Team Coach, Lukas enjoys other outdoor adventures including motorcycling, road biking, rock climbing, scuba diving, snow skiing, surfing and international travel. Lukas also plays basketball on a Santa Cruz men's league – and loves ethnic and creative cooking.
Lukas' Experience on Various Local and Regional Mountain Biking Trails
Lukas has ridden hundreds of rugged miles of mountain biking trails and terrain! He has explored and camped in all types of intermediate and advanced riding terrain locations throughout California, Colorado and Utah. His riding experience includes: 
Northern California Mountain Biking Areas: Bay Area trails including the majority of the best trails in Santa Clara, Santa Cruz and San Mateo counties as well as the best trails in the East Bay and Marin County areas. 
Other California Mountain Biking Areas: Humboldt, Clear Lake, Lake Tahoe, Stanislaus, La Grange, Santa Barbara, San Bernardino County, Thousand Oaks, and the Conejo Valley. 
Colorado Mountain Biking Areas: Bayfield, Durango, Pagosa Springs and Wolf Creek areas.
Utah Mountain Biking Areas: Moab
In addition to trail riding, Lukas raced and placed as a finalist for the MTBX Racing Team in cross county (XC) at the Exchequer Mountain Bike Extravaganza in La Grande, CA in April 2021 and April 2022.