About Mountain Biking Experts – MTBX
Ride Like An Expert!™  The mission of Mountain Biking Experts is to coach intermediate and advanced riders to build their skills and confidence, while helping them improve their fitness levels and challenge themselves in beautiful outdoor trail settings. MTBX offers small group rides for kids with an expert Mountain Biking Instructor and our staff. Sessions are catered to the rider's skill sets. Riders with both intermediate and advanced skills will grow in their abilities, as they enjoy learning and improving on the best trails in the Santa Clara and San Mateo counties in the Bay area of California!
Book Your Jump Clinics and Rides For Fall!
Read our COVID-19 Guidelines and Safety for 2021
We coach your child or teen rider to new levels of riding skills while they enjoy fresh air and outdoor adventures with friends.  MTBX is rated "#1 in enthusiasm" and parent satisfaction!  We offer you the best mountain biking expert coaches and staff for your rider to make it a positive, confidence building experience for each rider.  Also review our Calendar of Events and book now to reserve your spot for rides, MTBX Camps and Jump Clinics!

MTBX Offers These Mountain Biking Activities For Riders in the Bay Area: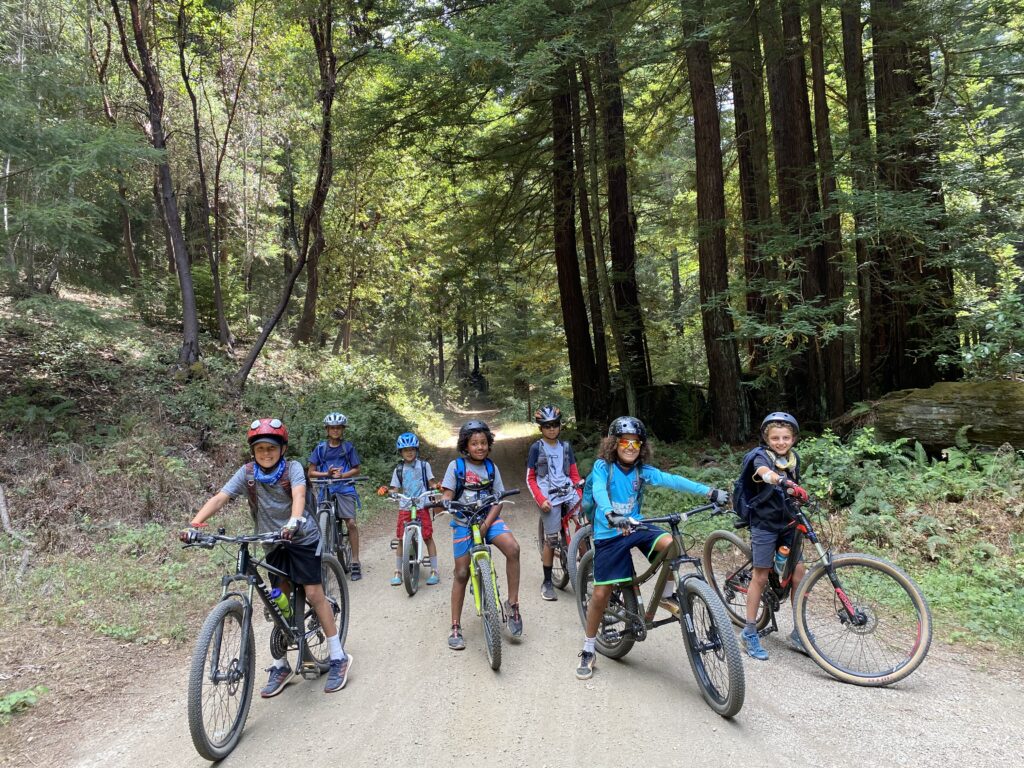 MTBX prides itself on providing expert supervision to our small groups riders and campers on very best trails for in the Bay area!  Small group rides of up to 5 allow us to focus on each individual and their skills.
MTBX offers various camps that are designed for small groups.  Summer Camps are for ages 10 to 15

with previous riding experience including on trains.

Our goal is that each camper has fun, makes new friends and improves their mountain biking skills in a safe and supervised manner.
MTBX riders have FUN and enjoy their outdoor biking adventures!  We want our riders to have an amazing overall experience. Our Team is made up of seasoned mountain biking professionals who are First Aid Certified and/or Wilderness First Aid Certified.  MTBX is a fully insured business with permits.  We offer the highest level professional supervision and safe riding for families living in the Bay area near: Burlingame, San Mateo, Woodside, Redwood City, Palo Alto, Los Altos, Los Altos Hills, Mountain View,  Cupertino, Mountain View, Saratoga, Los Gatos, San Jose and Morgan Hill.
Ride Like An Expert™ With MTBX!