About Mountain Biking Experts – MTBX
Ride Like An Expert!™  The mission of MTBX is to coach intermediate and advanced riders to build their skills and confidence, while helping them improve their fitness levels and challenge themselves in beautiful outdoor trail settings.  MTBX offers small group rides for kids supervised by our expert Director and staff.  Sessions are catered to the rider's skill sets. Riders with both intermediate and advanced skills will grow in confidence, as they enjoy learning and improving on the best trails in the Santa Clara and San Mateo counties in the Bay area of California! Read about our COVID-19 and safety guidelines.
Book President's Week Camp '22!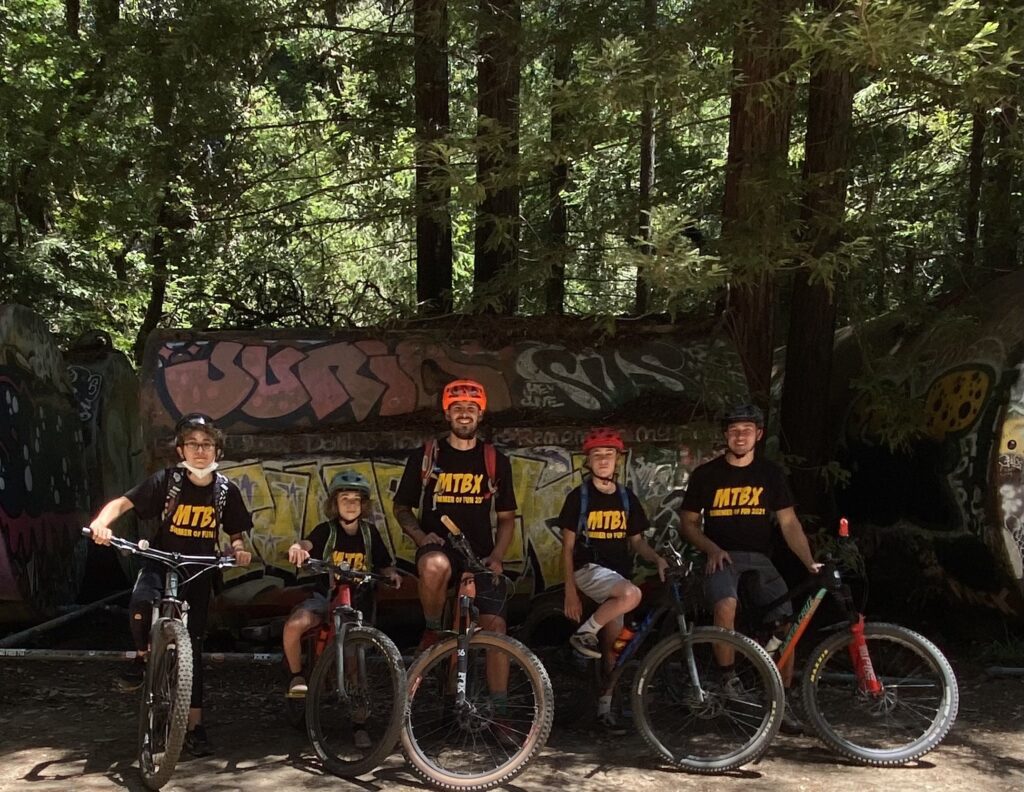 We coach your child or teen rider to new levels of riding skills while they enjoy fresh air and outdoor adventures with friends! MTBX is rated #1 in enthusiasm and parent satisfaction!  We offer you the best mountain biking expert Coach and staff for your rider to make it a positive, confidence building experience.  Events always fill up quickly! Review our Calendar of Events and book your event for group rides, MTBX Camps and Jump Clinics.

MTBX Offers These Mountain Biking Activities for Riders in the Bay Area:
MTBX Provides These Types of Opportunities For Riders

Ride Like An Expert™ with MTBX!