MTBX prides itself on having are the highest trained mountain biking experts on our staff!  Each of our staff are experienced riders who are also fun loving, enthusiastic coaches – who love working with your kids in outdoor settings. Contact us for more information and read more about our Calendar of Events.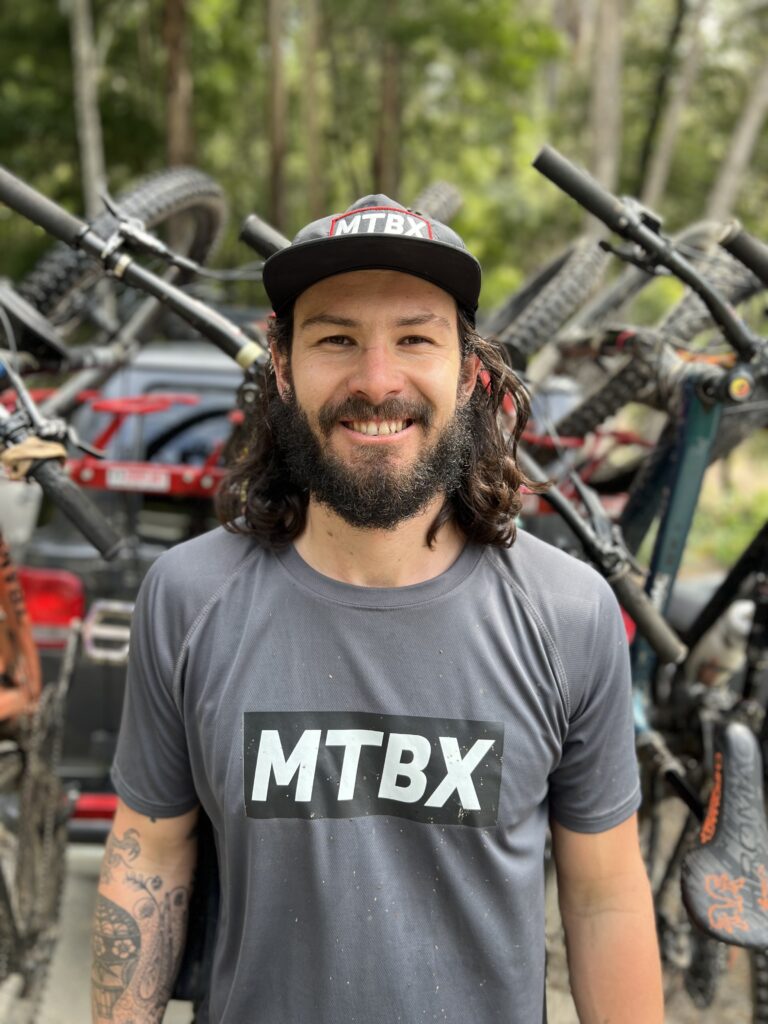 MTBX Executive Director & Coach -Lukas T. Swidler


"Every child benefits physically, mentally and emotionally from building new riding skills and confidence outdoors. This experience translates into all areas of their lives, including academic achievement!"
Coach Lukas started MTBX in 2020 with the mission to get more kids on bikes, showing riders new and local trails all over the greater Bay Area! His well rounded riding ability allows him to find fun on all sorts of trails and terrain. Based in the Santa Cruz Mountains Lukas is always  in search of new trails and adventure close to home. When out of the office he enjoys surfing in Capitola or cruising down the highway on his motorcycle. Coach Lukas is both Wilderness and First Aid Certified.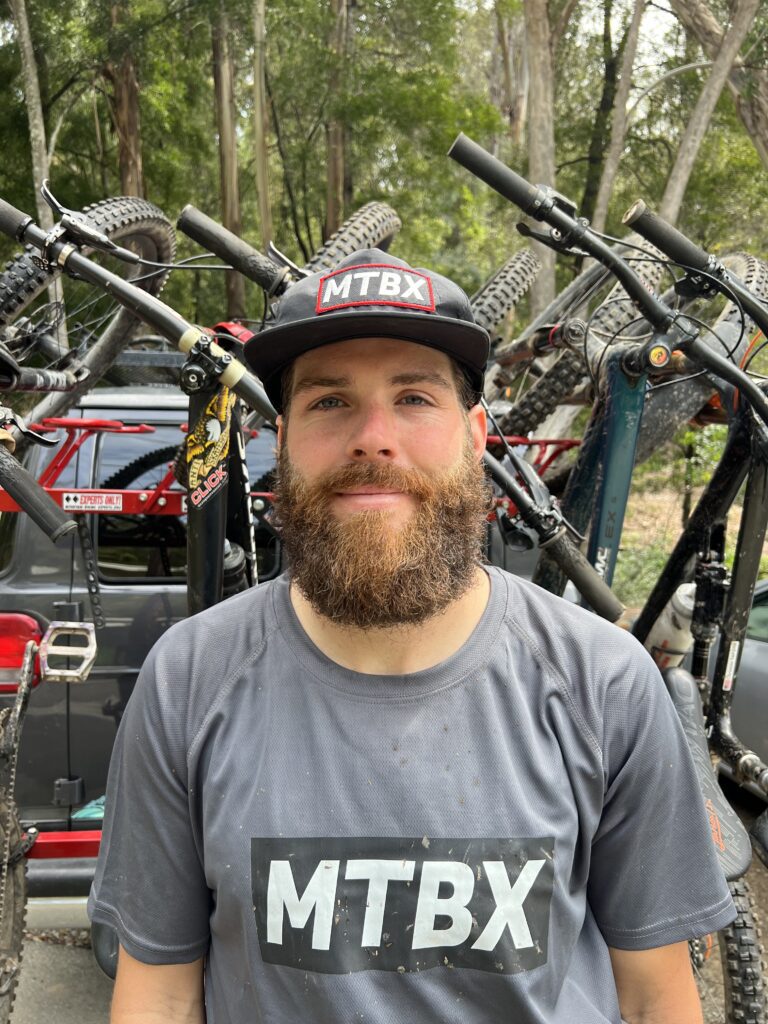 MTBX Regional Director & Coach – Vincent Brickey
"Although my adventures lifestyle has taken me all over the world, I find myself still in love with the loamy redwoods. I'm stoked to be joining MTBX this year and sharing the joy of mountain biking."

Coach Vince has been an avid mountain biker, riding trails all over the world! His passion for riding has taken him to many scenic locations across the lower 48 states of the USA. His favorites mountain biking locations so far include Moab, Utah, the Pacific Northwest, the Appalachian mountains and many awesome  trails  in Northern California. His riding style includes a love for technical terrain and enduring challenging climbs over great distances.  Coach Vince is both Wilderness and First Aid Certified.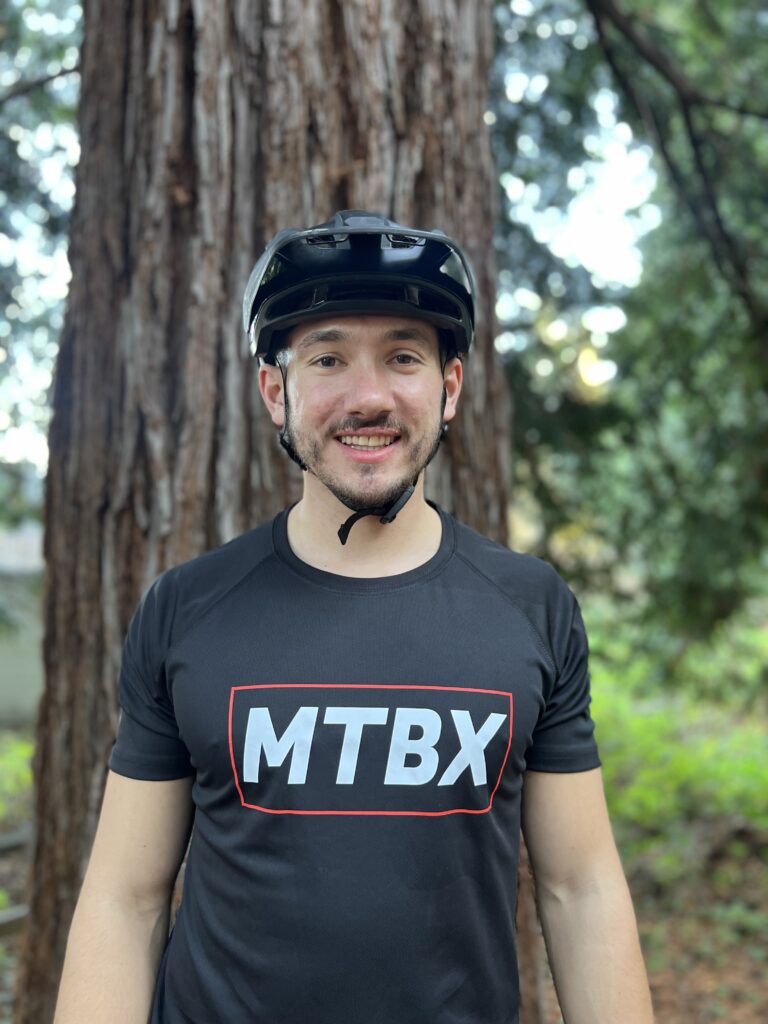 MTBX Coach – Erik Werner
"What I like the most about being a coach for MTBX is connecting with some very amazing kids and spend time getting to know them through our outdoor adventures. Every day on the trails with our riders is exciting, new and different!"
Coach Erik is an experienced mountain biker who has ridden hundreds of miles on Bay Area and Lake Tahoe trail systems!  He is an excellent jumper and is training for upcoming mountain biking races in California.  He has a passion for working with intermediate to advanced riders to help them improve their biking skills, gain confidence and experience the great out of doors with friends, in a safe way.  Erik is First Aid certified.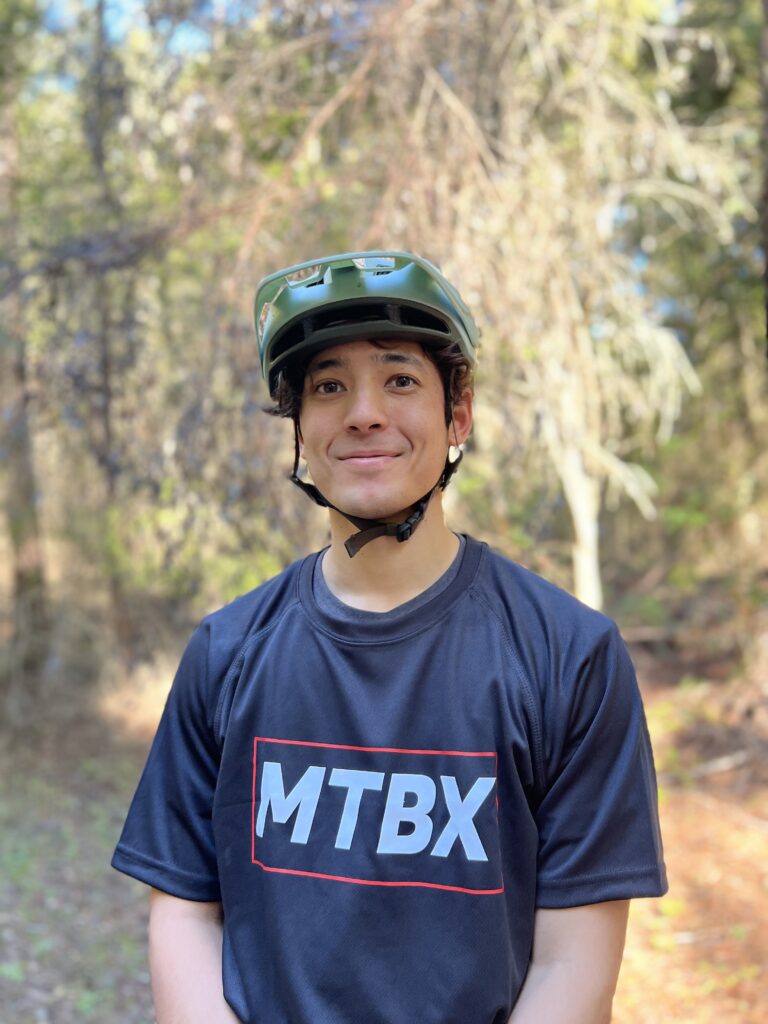 MTBX Coach – Cole Takara

"I am always stoked about mountain biking! I love being able to share my enthusiasm with your kids!"
Coach Cole is an an experienced mountain biker who loves working with kids in the great outdoors. Cole was raised in Cupertino and currently is a college student at the University of California, Santa Cruz. He is studying to obtain his degree in both cognitive science and psychology. Cole was a Boy Scout for many years of achievement in that organization. Cole is both Wilderness and First Aid Certified. He has many years of outdoor adventure experience and in addition to mountain biking, Cole enjoys backpacking and camping. His other hobbies include playing bass in a band.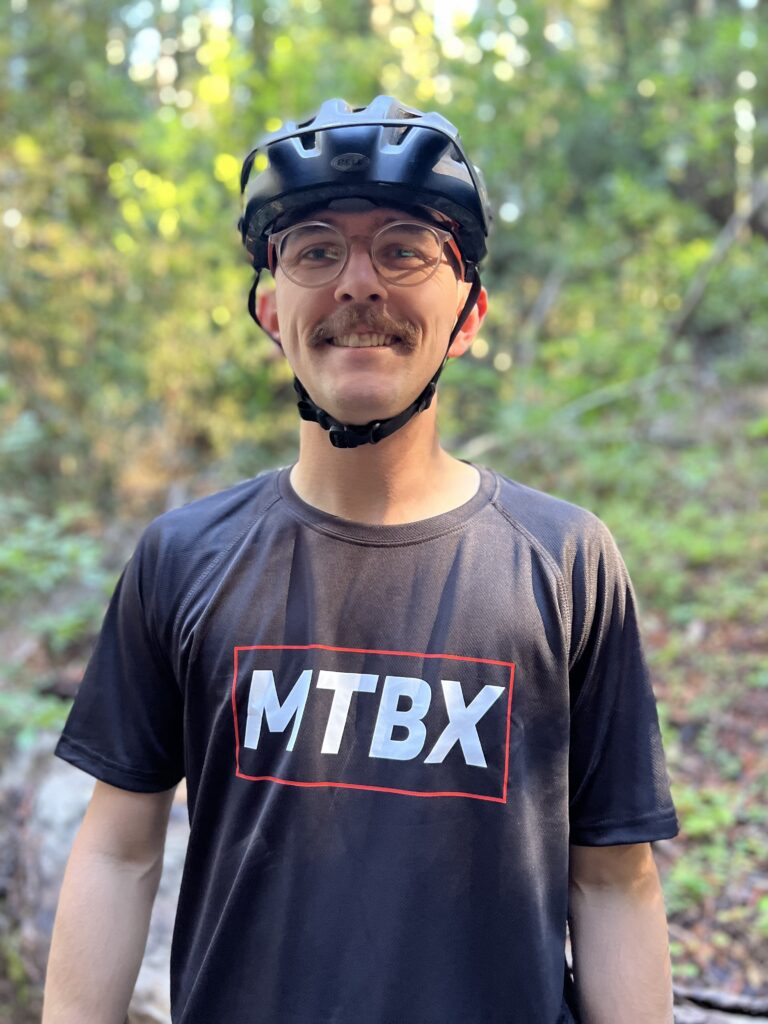 MTBX Coach – Alex McDonald 

"I love showing new riders they don't need a fancy full squish to have fun. Nothing turns more heads than being the guy ripping down a tech line on a hardtail. It's not the bike its the rider!"
Coach Alex comes from a skateboarding background, with his speed and fearlessness being his prime attributes. Originally from the central Valley,  mountain biking came to him during his collegiate years at UCSC where he explored many hidden gems on campus. He enjoys long rides with technical climbs on his hardtail loving the challenge of a new trail. When not riding Alex can be found jamming out to live music from Grateful Dead covers to Phish festivals.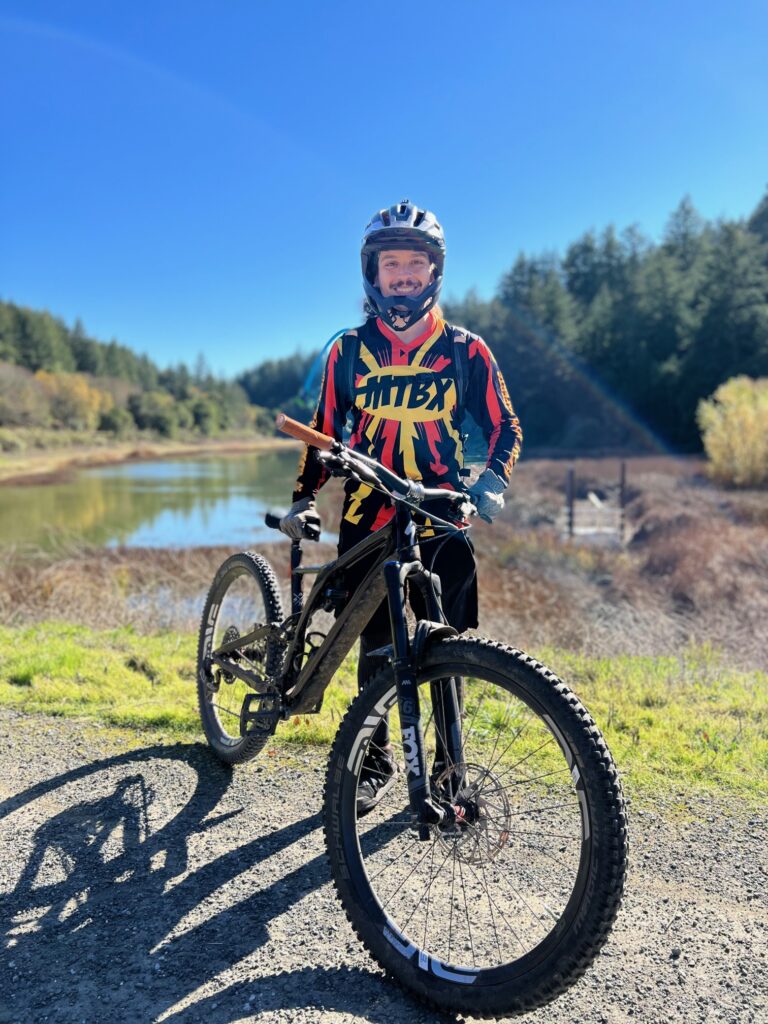 MTBX Coach – Maximo Turner 

 "There's no such thing as a bad day when your on a bike."
Coach Max growing up in Alameda, where  Joaquin Miller Park (JMP) was his backyard stomping grounds. This simple yet complex trail network had him falling in love with local loam.  Mountain biking has been a way for him to exercise and meet new people with similar interests all over the world. Outside of biking, Max is passionate about Climbing, Sailing, Engineering, and tinkering. When not working you can find him re-building his sailboat in hopes to sail the California coast into Baja.