MTBX Staff  – Erik Werner

We pride ourselves that our MTBX staff are the highest trained experts in mountain biking on our staff!  Each of our staff are experienced riders who are also fun loving, enthusiastic coaches who love working with your kids in outdoor settings. Contact us for more information and read more about our Calendar of Events.
About Erik Werner, MTBX Staff Coach
Coach Erik says: "What I like the most about being a coach for MTBX is that I get to connect with some very amazing kids and spend time getting to know them through our outdoor adventures.  Every day on the trails with our riders is exciting, new and different!"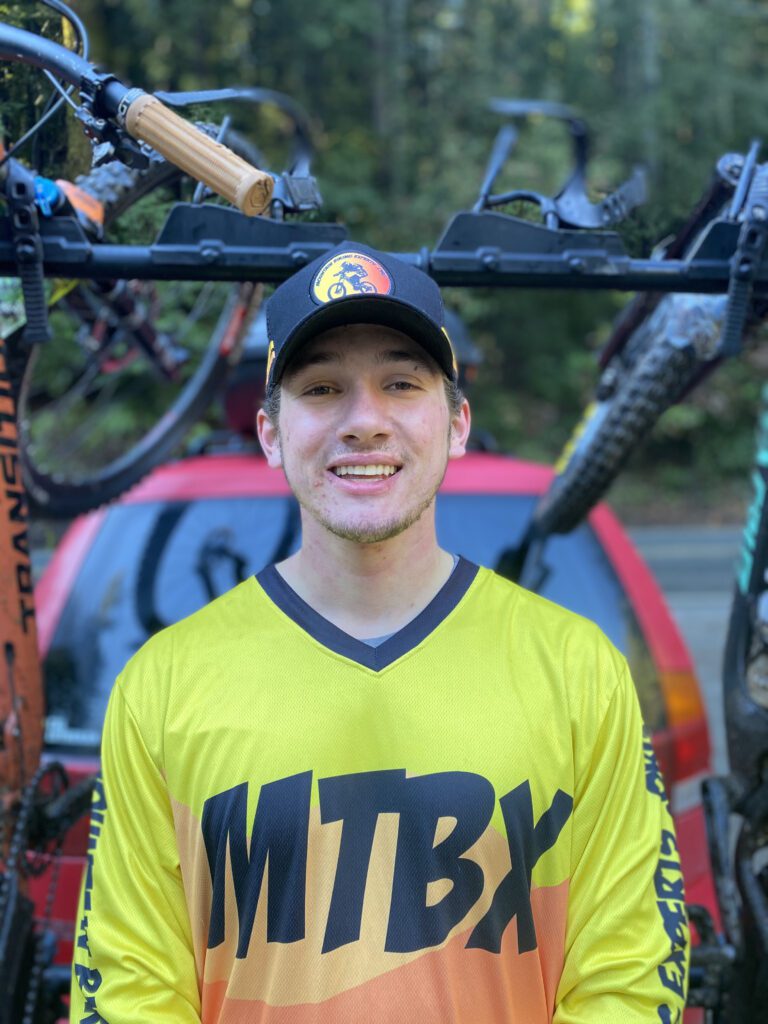 Erik Werner is an experienced mountain biker who has ridden hundreds of miles on Bay Area and Lake Tahoe trail systems!  He is an excellent jump rider and is training for upcoming mountain biking races in California.  He has a passion for working with intermediate to advanced riders to help them improve their biking skills, gain confidence and experience the great out of doors with friends, in a safe way.  Erik is also Red Cross certified for First Aid.
Erik is a graduate of Prospect High School in Saratoga, California and is currently enrolled at West Valley Community College, where he is pursing his degree in business. He is a life time resident of San Jose and is also an athlete with a wide variety of other sports skills.
Erik is on the MTBX Racing Team, and earner  "First Place Enduro" at the Exchequer Mountain Bike Extravaganza near La Grange, California in April 2021.
In addition to being an avid mountain biking rider himself, Erik also enjoys helping with MTBX Jump Clinics, downhill skiing, motorcycling, camping and international travel.  Erik has solid industry experience in mountain bike purchases and repairs and is also currently employed part time for Summit Bicycles in Santa Clara, CA.