Overnight Mountain Biking Camps

MTBX offers the amazing opportunity to experience Summer Overnight Mountain Biking Camps! The camp include daily rides and camping outdoors during the summer.  The camp locations for this summer include beautiful and unique settings  with amazing mountain biking trails and natural beauty in southern California.  Contact us for more information!
All participants must fill out an online application to be considered for MTBX Overnight Camp 2022.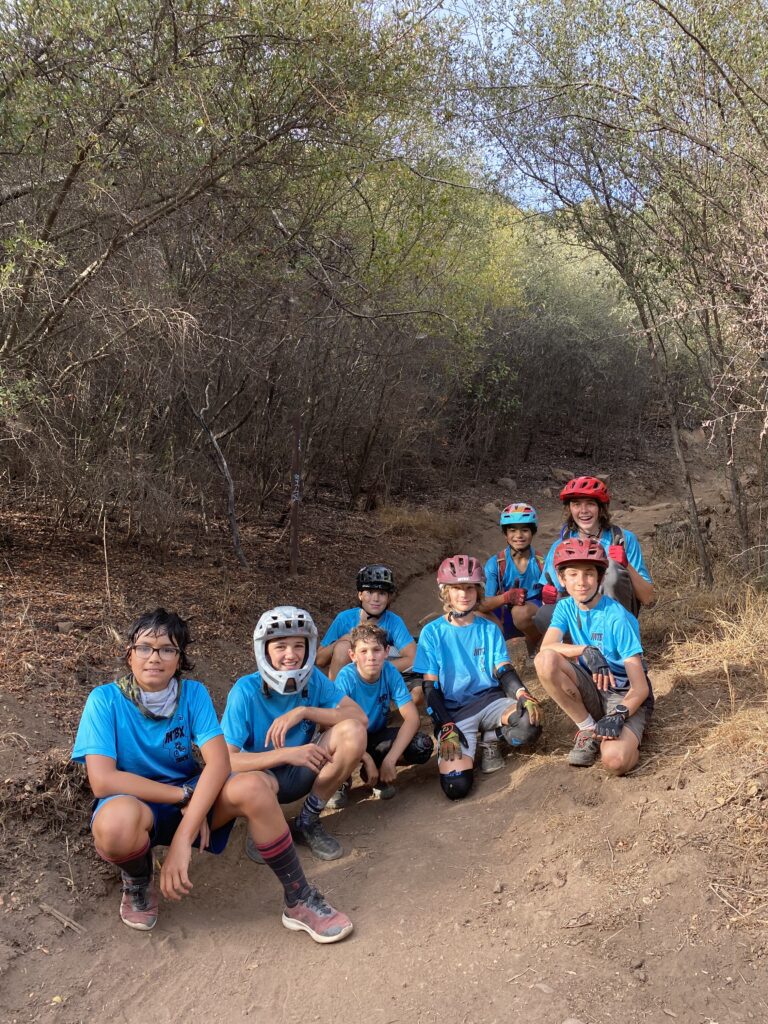 MTBX Overnight Campers 2021

About MTBX Overnight Mountain Biking Camps

MTBX Summer Overnight Mountain Biking Camp are planned, organized and supervised by the Director and staff who have extensive previously mountain biking experience and have camped and ridden in all of MTBX overnight camp locations in California.
Overnight Camp is designed for groups of advanced riders  who love to mountain bike, and want to challenge themselves physically as they explore exciting new trails and camp in the great outdoors!

Participants must be at an intermediate or advanced level in their mountain biking skills to participate in this overnight program. 

Riders must a have participated in a

minimum of one week

of summer camp or a private ride prior, in order to qualify for an Overnight Camp.
Campers must be very confident and comfortable camping outdoors, away from home and camping in tents in outdoor settings.
Overnight camps are designed for advanced mountain biking riders

ages 10 to 15

who are each approved for participation by the Director. 

Apply here for an Overnight Camp.
Details About MTBX Overnight Mountain Biking Camps
Dates:   Monday, July 25 – Friday, July 29, 2022, 5 days of overnight camp. Contact us for more information.
Departure Time and Location: Campers depart about 10 am on the day of departure return by about 10 pm of the day of return.  The location of departure is in the Palo Alto area for drop off and pick up and will be advised on registration. The fee includes transportation to and from the camp location.
Meals: The fee includes all meals – 3 meals daily, eaten in local restaurants en route to riding locations as needed and cooked at the campsite plus water, beverages  and snacks. All food is provided and prepared meals are  cooked outdoors during camp by the MTBX Staff and participants.  Dinner on the first night while traveling to the camp destination and when traveling back home is purchased from a restaurant.
Outdoor Camping: Tents for sleeping in small groups are provided. Those who wish to sleep in their own tent must provide their own 1-2 person tent.
Riding Trails: Many trails selected are full day rides. They can last up to 5-8 hours on the trail ranging from 8 – 20 miles and 2,000 – 3,500 feet elevation gain. Shorter rides are also scheduled with activities so that no one gets burnt out.
Some Other Activities: Additional outdoor activities include: jump parks, swimming, group activities, etc.
Supervision: This event is supervised directly by the experienced MTBX Director and skilled staff who have ridden and camped in these locations prior.
Participation in MTBX Overnight Mountain Biking Camps
Daily Camp Schedule: Includes preparing and cooking daily meals outdoor as a group, transportation to daily group trail rides and/or local jump parks and other group activities. Campers will relax by the camp fires under the stars and sleep outdoors in tents at the campsite.
What To Bring: Riders will need their own mountain bike, helmet, and riding gear plus appropriate clothing for the weather at the time of the camp.
MTBX Camping List: What to bring for overnight mountain biking camps is provided to all riders.
Gear: Riders will need their own warm sleeping bag, a tent if they prefer to sleep solo, rain gear, outdoor clothing, other clothing appropriate to riding in the location and according to expected weather conditions.
Photos from MTBX Southern California Overnight Camp
July 2021
Photos from MTBX Tahoe National Forest Overnight Camp
Lake Tahoe area, California, July 2020.
Photos from MTBX Stanislaus National Forest Camp
Yosemite area, California, August 2020