Testimonials About MTBX
Parents and our riders consistently give excellent testimonials about MTBX and it's expert Coach!  MTBX has received many positive testimonials for the overall experience, the personal attention of the Coach, the choice of the best biking trails and the benefits of riding with small groups. We'd love to hear what you have to say about your experience riding with MTBX!  Please contact us so we can include  your testimonial here!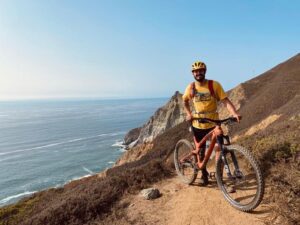 What Parents Are Saying About MTBX And Its Programs:
"We rate our Coach Lukas as #1 in enthusiasm!
He made everything both challenging and so much FUN!"
(Parent, Los Gatos, CA)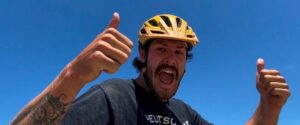 "I love the idea that our child can ride the trails with a Coach who has such a great personality and teaching skills.
It's more than just the ride – it's the whole experience that counts
and we really see how much our son looks forward to each session!"
(Parent, Palo Alto, CA)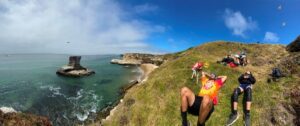 "My son had a great time and lots of fun.
He was challenged each and every day by his Coach to push his limits
and he was exhausted, dirty, excited and ready to come back!
(Parent, Los Altos, CA)
"We struggled to find a skilled mountain biking Instructor for our teen daughter.
She loves the sport and wants to improve, so we were thrilled to find MTBX!
We appreciate that they drop off and pick up as well – it saves us so much time in our busy working day.
(Parent, San Jose, CA)
"We hired MTBX for a mountain biking birthday event and the kids had a blast!
It was by far the most unique party that any of the kids ever attended."
(Parent, Saratoga, CA).
"We were looking for something new and special for our son when he turned 13.
His mountain biking birthday party was a great idea that we surprised him with.
He totally LOVED it!  He and his best friends celebrated with a trail  adventure. We got great photos from the MTBX Instructor who was high energy, fun and made it as our son says: "My best birthday EVER!!"
(Parents of teenage boy, Palo Alto, CA)